DeFiZap Leverages 1inch for Efficient Unipooling⚡️📏🦄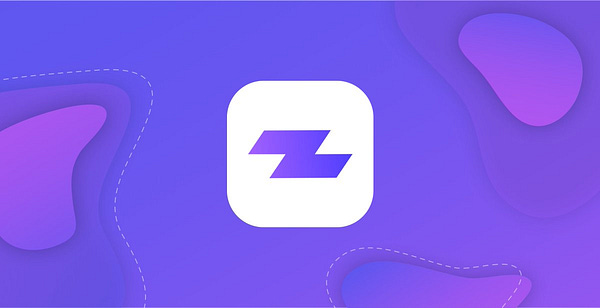 ⚡️⚡️⚡️⚡️⚡️⚡️⚡️⚡️⚡️⚡️⚡️⚡️⚡️⚡️
One of the most critical components of our ecosystem is liquidity. We're honored to work with some the top ecosystem partners like Kyber and Uniswap to ensure minimal slippage for everyone.

Today, we take this initiative a step further by integrating one of the leading Decentralized Exchange Aggregators - 1inch.exchange.
What is 1inch?
1inch is a decentralized exchange which sources liquidity from other decentralized exchanges (or DEXs) and splits your order across them to achieve the most optimal exchange rate. Since launch less than a year ago, 1inch has efficiently routed over $185 million across DEXs!
While smaller trades don't usually end up getting split across different DEXs, 1inch really shines with larger orders. Here's a clear example:

If you want to swap 1,000 ETH for DAI, instead of processing the entire order on just one DEX and experiencing significant slippage - 1inch will swap 29% of your ETH input on Oasis, 60% on Kyber and 11% on Uniswap.
How does it work with Zaps?
1inch swap option is already available for Unipooling (add liquidity to any pool on Uniswap using just one asset) when you select ETH input.
For those unfamiliar, adding liquidity to Uniswap pools requires depositing equal portions of ETH + entry ERC20 tokens. So if you only have ETH, you will first need to re-allocate ~50% into ERC20s of the pool you want to enter.
Up until today, these re-allocations were processed directly via Uniswap. We are happy to provide an additional option: re-allocations via 1inch.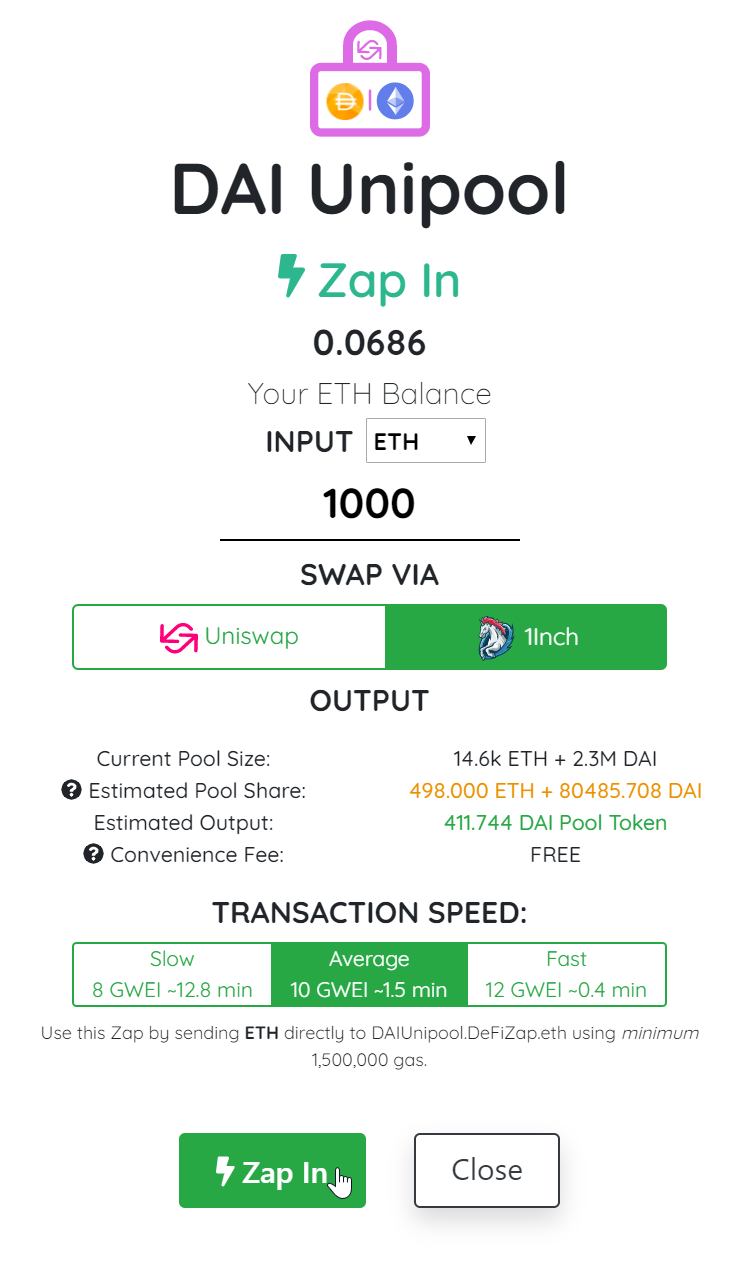 CHOOSE YOUR POOL.

ENTER HOW MUCH CAPITAL YOU WOULD LIKE TO ADD TO THIS POOL.

SELECT YOUR SWAP PROVIDER + TRANSACTION SPEED.

CLICK 'ZAP IN' -> CONFIRM TRANSACTION & YOU ARE DONE!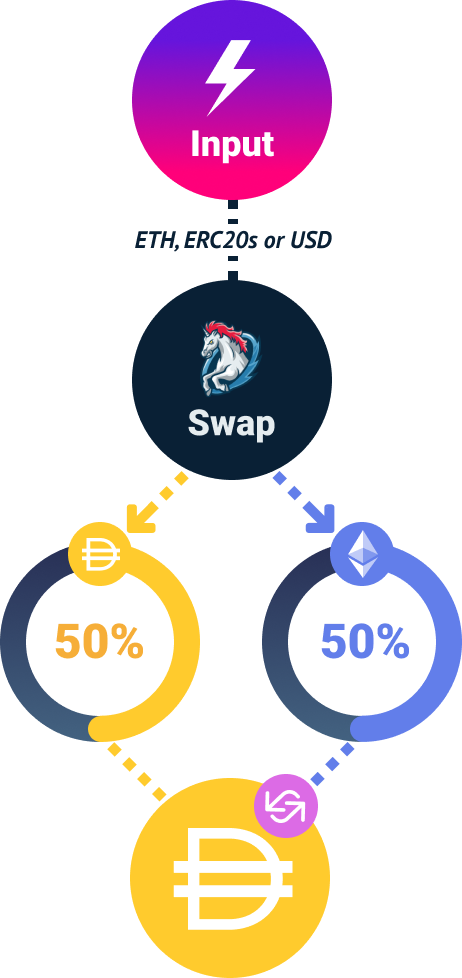 ⚡️ ⚡️ ⚡️ ⚡️ ⚡️ ⚡️ ⚡️ ⚡️ ⚡️ ⚡️ ⚡️ ⚡️
Live Test: Deploying 1 ETH
to the ETH+DAI Pool.
Output after reallocating on Uniswap:

0.4200 Liquidity Tracking Tokens.

0.7636 DAI.

Output after swaps on 1inch:

0.4202 Liquidity Tracking Tokens.

0.8090 DAI.
⚡️ ⚡️ ⚡️ ⚡️ ⚡️ ⚡️ ⚡️ ⚡️ ⚡️ ⚡️ ⚡️ ⚡️
In the News
Added support for ConnectWallet, Opera, Ledger, Trezor, Fortmatic, Torus and more. Huge shout-out to our friends from Blocknative for making this process virtually effortless.

Awesome recording of our presentation from @EthereumDenver about composing new financial instruments in DeFi:

Excited to join DystopiaLabs for DeFi Discussions Virtual Summit.

Few hours left of Gitcoin CLR round! Your contributions are matched by sponsors to help new awesome projects such as DeFiSnap get off the ground faster!

---

⚡️ ⚡️ ⚡️ ⚡️ ⚡️ ⚡️ ⚡️ ⚡️ ⚡️ ⚡️ ⚡️ ⚡️ ⚡️ ⚡️ ⚡️ ⚡️ ⚡️ ⚡️ ⚡️ ⚡️ ⚡️⚡️
To learn more about the benefits of being an early adopter and shaping our product, join our Discord.

⚡️ ⚡️ ⚡️ ⚡️ ⚡️ ⚡️ ⚡️ ⚡️ ⚡️ ⚡️ ⚡️ ⚡️ ⚡️ ⚡️ ⚡️ ⚡️ ⚡️ ⚡️ ⚡️ ⚡️ ⚡️⚡️

*Please note that Zapper.fi is an experimental project. Zapper.fi is not providing any investment advisory or recommendation service. By using Zapper.fi or its services, you agree that you are using the Services at your own risk and that you will not and do not hold Zapper.fi or its team members liable should the services not perform as per your expectation. Zapper.fi is not a licensed financial advisor under any law. Please consult your own independent investment advisor before making any investment decisions.