Discover more from DeFi Tutorials
Walk-through guides using popular DeFi instruments to highlight some of the best use-cases & risks involved. Have a hard time keeping track of all your DeFi positions? Zapper.fi is the ultimate hub to learn, access & manage your assets & liabilities.
Over 3,000 subscribers
Frontier⚡️DeFiZap—Bringing Zaps to Mobile.
Access interesting opportunities in DeFi in one tap!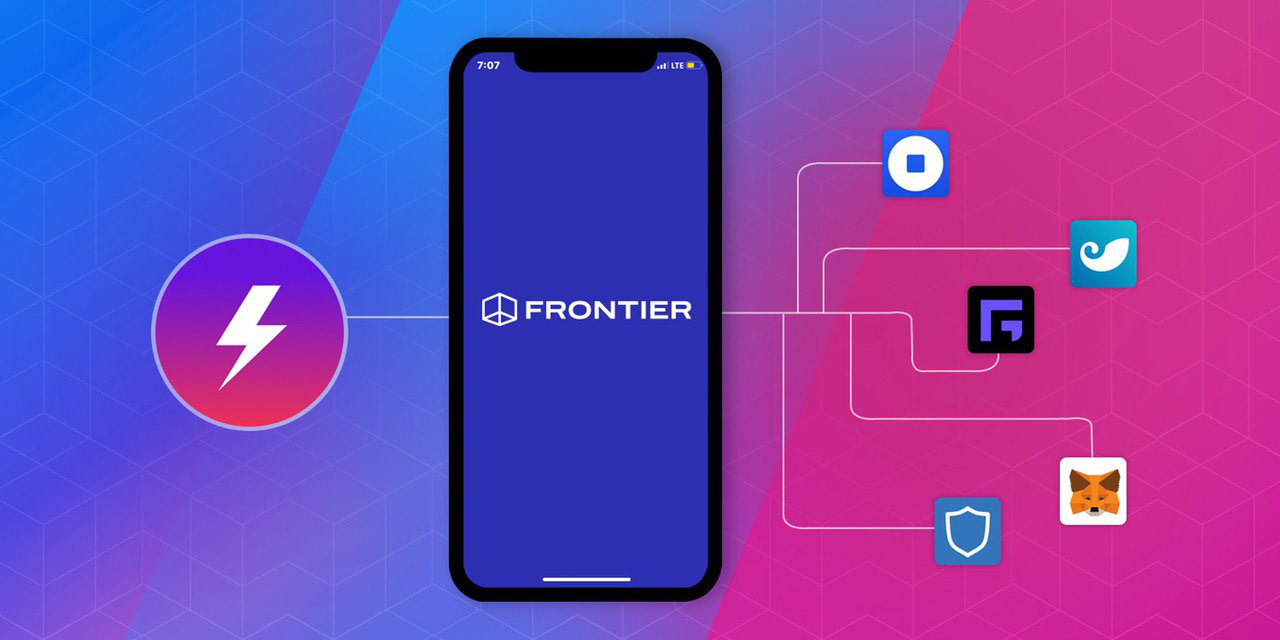 DeFiZap is thrilled to announce our latest integration with Frontier—enabling one-tap access to DeFi on the go!
Zaps showcases the true power of composability by combining lending, borrowing, staking, pooling and more. Users deploy capital across multiple protocols in a single transaction—saving time & money accessing new financial instruments built on Ethereum.
⚡️⚡️⚡️⚡️⚡️⚡️⚡️⚡️⚡️⚡️⚡️⚡️⚡️⚡️⚡️⚡️⚡️⚡️⚡️⚡️⚡️⚡️⚡️⚡️⚡️⚡️⚡️⚡️⚡️

DEC 10 - FEB 20
⚡️⚡️⚡️⚡️⚡️⚡️⚡️⚡️⚡️⚡️⚡️⚡️⚡️⚡️⚡️⚡️⚡️⚡️⚡️⚡️⚡️⚡️⚡️⚡️⚡️⚡️⚡️⚡️⚡️
Over 9,500 ETH has been deployed into DeFi via ⚡️1,800 Zaps⚡️ since our beta launch on December 10th.
Our integration with Frontier brings DeFi to your fingertips!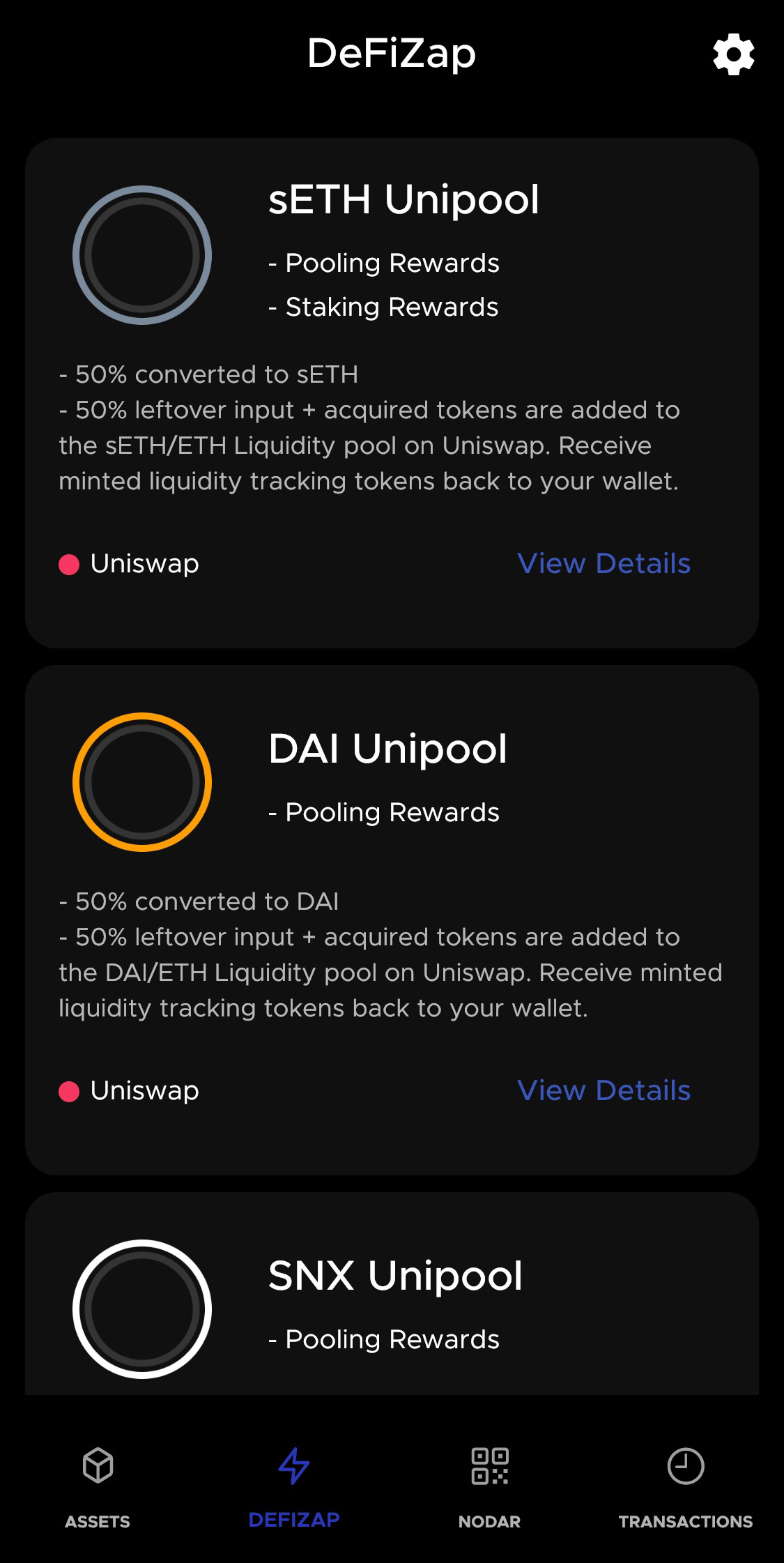 Users with Metamask Mobile, imToken, Trust wallet, Fortmatic can interact with Zaps and seamlessly track their acquired positions through Frontier's mobile interface.
🍎: apple.co/2ORqvbh
🤖: bit.ly/2ORqKTJ
DeFiZap uses specialized smart contracts — Zaps — to deploy capital across multiple DeFi protocols in one transaction. Get instant access to DeFi directly from your Ethereum wallet. With lending, borrowing, staking, pooling, Leveraged Liquidity Pooling and more coming soon, DeFiZap is well-positioned to compose brand new use cases in finance.
Note: When using DeFiZap, users mint & receive the same liquidity/position tracking tokens as when separately using Uniswap, Compound, Maker, Synthetix, etc., on their own. With DeFiZap, you achieve the same end result just in less time and gas fees. Everything is routed through the supported protocols contracts, meaning there are no extra security risks added.
Rather than spreading capital across ' the top 10 tokens on coinmarketcap' — DeFiZap injects capital into financial protocols built on top of Ethereum, furthering user adoption in #DeFi.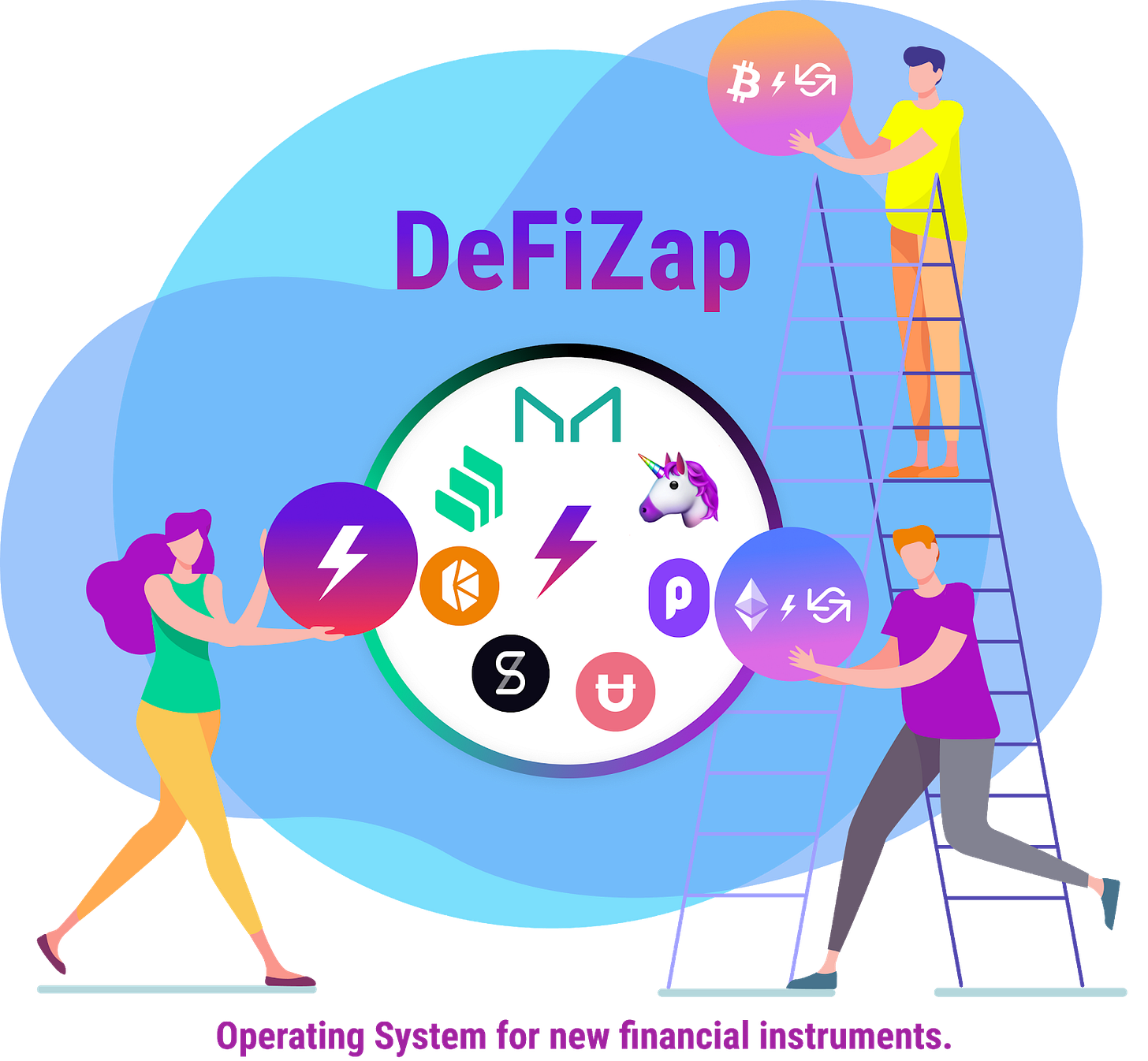 About Frontier.
Frontier makes it super easy for users to Track, View and Manage positions across multiple protocols in real-time without having to give away private keys on mobile.
We really hope you enjoy this feature! Show Frontier some love! Rate them on the App Store and Play Store!
⚡️⚡️⚡️⚡️⚡️⚡️⚡️⚡️⚡️⚡️⚡️⚡️⚡️⚡️⚡️⚡️⚡️⚡️⚡️⚡️⚡️⚡️⚡️⚡️⚡️⚡️⚡️⚡️⚡️
Resources
⚡️⚡️⚡️⚡️⚡️⚡️⚡️⚡️⚡️⚡️⚡️⚡️⚡️⚡️⚡️⚡️⚡️⚡️⚡️⚡️⚡️⚡️⚡️⚡️⚡️⚡️⚡️⚡️⚡️
⚡️⚡️⚡️⚡️⚡️⚡️⚡️⚡️⚡️⚡️⚡️⚡️⚡️⚡️⚡️⚡️⚡️⚡️⚡️⚡️⚡️⚡️⚡️⚡️⚡️⚡️⚡️⚡️⚡️
Integration examples: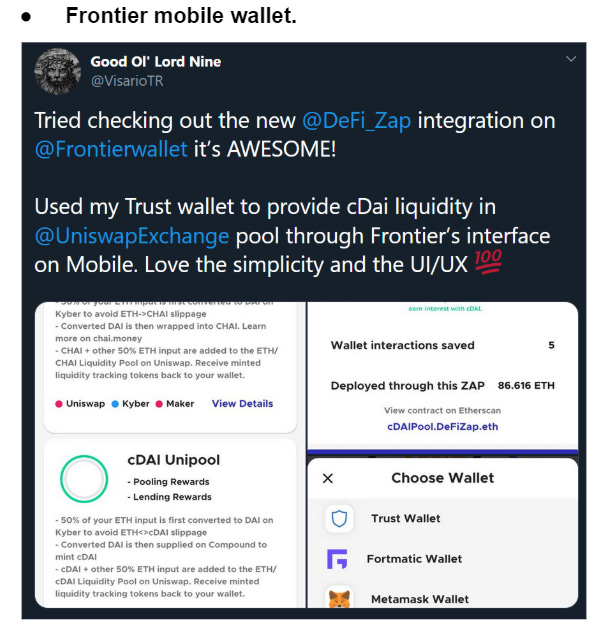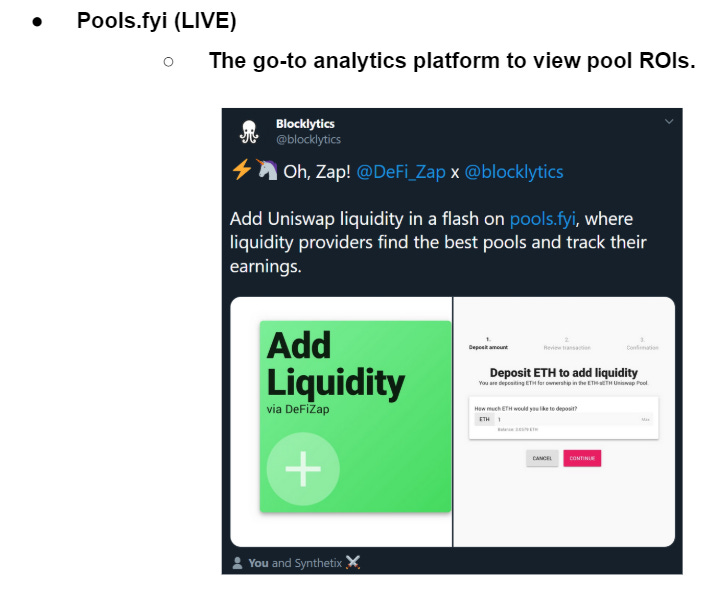 ⚡️⚡️⚡️⚡️⚡️⚡️⚡️⚡️⚡️⚡️⚡️⚡️⚡️⚡️⚡️⚡️⚡️⚡️⚡️⚡️⚡️⚡️⚡️⚡️⚡️⚡️⚡️⚡️⚡️
Recent community love:
⚡️⚡️⚡️⚡️⚡️⚡️⚡️⚡️⚡️⚡️⚡️⚡️⚡️⚡️⚡️⚡️⚡️⚡️⚡️⚡️⚡️⚡️⚡️⚡️⚡️⚡️⚡️⚡️⚡️
‌Resources
To learn more about the benefits of being an early adopter and shaping our product, join our Discord.
⚡️ ⚡️ ⚡️ ⚡️ ⚡️ ⚡️ ⚡️ ⚡️ ⚡️ ⚡️ ⚡️ ⚡️ ⚡️ ⚡️ ⚡️ ⚡️ ⚡️ ⚡️ ⚡️ ⚡️ ⚡️⚡️ ⚡️⚡️
*Please note that Zapper.fi is an experimental project. Zapper.fi is not providing any investment advisory or recommendation service. By using Zapper.fi or its services, you agree that you are using the Services at your own risk and that you will not and do not hold Zapper.fi or its team members liable should the services not perform as per your expectation. Zapper.fi is not a licensed financial advisor under any law. Please consult your own independent investment advisor before making any investment decisions.