Discover more from DeFi Tutorials
Walk-through guides using popular DeFi instruments to highlight some of the best use-cases & risks involved. Have a hard time keeping track of all your DeFi positions? Zapper.fi is the ultimate hub to learn, access & manage your assets & liabilities.
Over 3,000 subscribers
How to compare returns between TokenSets aka 🤖Money-Robots🤖
The ultimate guide to help you analyze TokenSets.
This is a follow-up guide to our Set Protocol tutorial.
DISCLOSURE: As always, this is not investment advice. Please do your own research before investing. I am not affiliated with or compensated by featured products.
---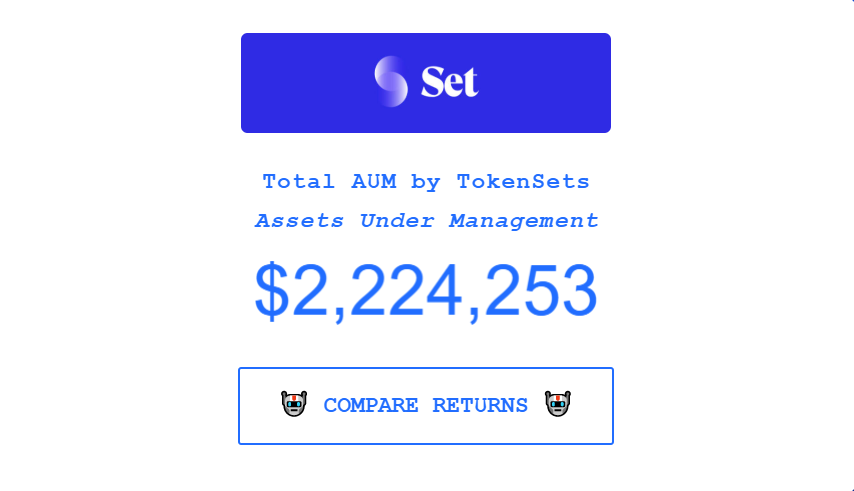 'Set it n' forget it' sounds cool but you need to understand fundamental differences between each TokenSet in order to pick one, or a mixture of, TokenSet(s) that might fit your investment goals.
For now, TokenSets website only shows ROI (Return On Investment) comparison between ETH and a specific TokenSet at a time.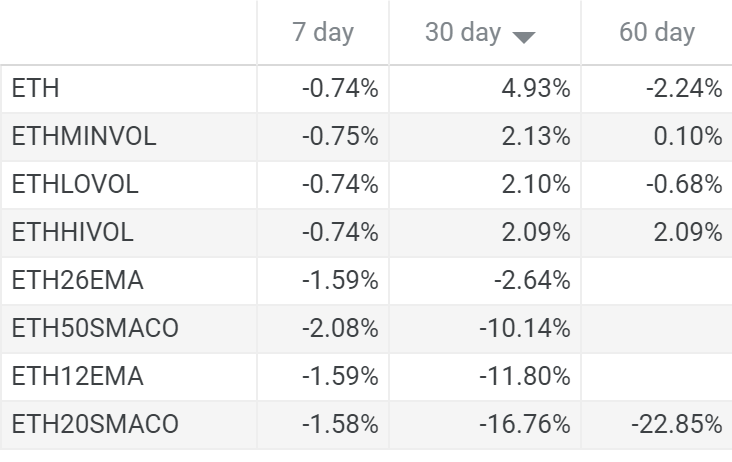 Compare performance between different TokenSets in 3 easy steps:
Choose which TokenSets you want to compare and pick a common starting investment date.

It's important to understand that your ROI will differ based on when you initially invested. Just because the price of one TokenSet is > another TokenSet, or > ETH, doesn't necessarily mean one is outperforming another. It's all about timing. So in order to construct a viable performance comparison table, you'll need to choose the same starting investment date across all compared assets.

For example: I want to compare returns between ETH+ ETH20SMACO + +ETH50SMACO + ETHMINVOL +ETHHIVOL if invested on September 1st, 2019.

Next, look up and note prices from your starting investment date.

Continuing our example, on September 1st:

ETH = $171.42

ETH20SMACO = $265.29

ETH50SMACO = $172.11

ETHMINVOL = $76.92

ETHHIVOL = $108.51

Calculate ROI for each TokenSet + ETH = (Current Price*as of NOV3* - SEPT 1 Price) / SEPT Price. You will be able to view calculated ROIs for all TokenSet on one screen and easily distinguish top performing TokenSets.

ETH +6.74% =($182.98 - $171.42)/$171.42

ETH20SMACO -22.94% =($204.44 - $265.29)/$265.29

ETH50SMACO -23.36% =($131.90 - $172.11)/$172.11

ETHMINVOL +4.17% =($80.13 - $76.92)/$76.92

ETHHIVOL +2.25% =($110.95 - $108.51)/$108.51

Even though ETH20SMACO's current price is 'higher' than both ETH and ETHMINVOL, if you invested on September 1st, it was actually one of the worst performing TokenSets with a -22.94% return. Furthermore, simply holding ETH would've been your best bet during this time-frame.
So as you can probably begin to notice, you have to play around with different time-frames and analyze how each TokenSet is performing during various market conditions.
---
---
Combining multiple TokenSets, you are able to create a hedged portfolio. Using Zap Generator from DeFiZap, you could see which combinations of TokenSets might fit your needs simply by answering a few multiple choice questions.
---