Discover more from DeFi Tutorials
Walk-through guides using popular DeFi instruments to highlight some of the best use-cases & risks involved. Have a hard time keeping track of all your DeFi positions? Zapper.fi is the ultimate hub to learn, access & manage your assets & liabilities.
Over 3,000 subscribers
How to Zap into DeFi investments with Zapper.fi
Video Tutorial by DeFiDad
📹
Detailed video tutorial from
DeFiDad
⚡️⚡️⚡️
July liquidity flows via Zaps
⚡️⚡️⚡️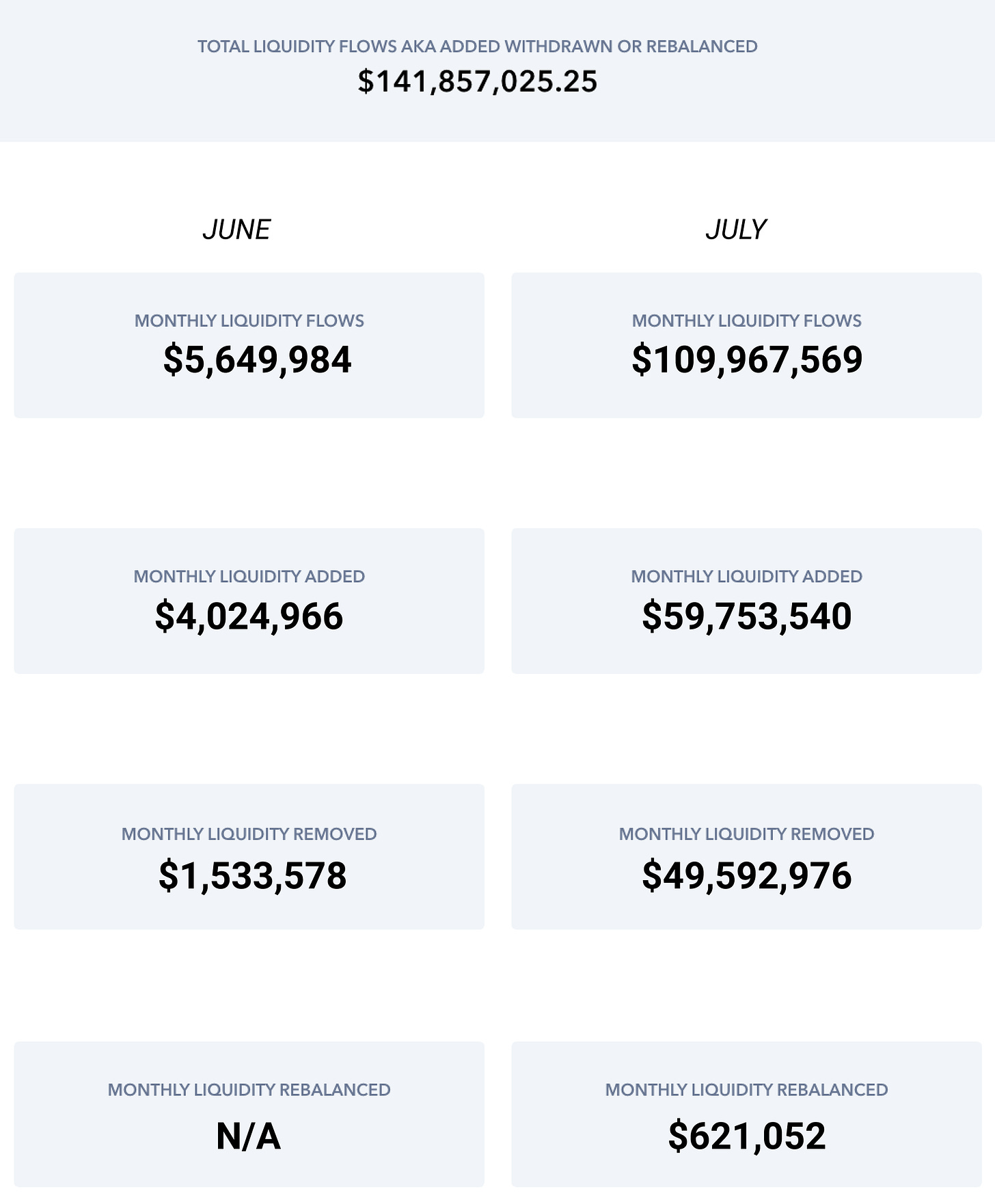 ⚡️ ⚡️ ⚡️ ⚡️ ⚡️ ⚡️ ⚡️ ⚡️ ⚡️ ⚡️ ⚡️ ⚡️ ⚡️ ⚡️ ⚡️ ⚡️ ⚡️ ⚡️ ⚡️ ⚡️ ⚡️ ⚡️ ⚡️ ⚡️⚡️ ⚡️ ⚡️
*Please note that Zapper.fi is an experimental project. Zapper.fi is not providing any investment advisory or recommendation service. By using Zapper.fi or its services, you agree that you are using the Services at your own risk and that you will not and do not hold Zapper.fi or its team members liable should the services not perform as per your expectation. Zapper.fi is not a licensed financial advisor under any law. Please consult your own independent investment advisor before making any investment decisions.